Patricia Janice Hodge
04/07/1943 - 02/10/2022
Obituary For Patricia Janice Hodge
Patricia Janice Reposa was born in Oakland, CA on April 7, 1943, to Beatrice and Manual Reposa. She was a very lucky girl. She had two fathers – one that gave her life and Armando Ramacciotti who raised her. She grew up in San Leandro and graduated from San Leandro High School in 1961. She attended San Leandro Beauty College. She married the love of her life Dale Hodge in 1964. Soon after they opened Coiffures by Janice on Callan, and later opened The Tahitian Hut Beauty Salon in Pelton Center both in San Leandro. She also worked as a Beautician at The Masonic Home and the Country Inn before retiring. When their family was growing, they decided to move to Fremont, and she lived there until her passing.
She embraced Fremont as her community. She taught catechism at Holy Spirit Church and was a cheer mom for the Fremont Football League where she was affectionately known as "Pom Pom Mama" by her cheerleaders. She embraced the shenanigans of those girls and if you know – you know.
She was an avid gardener with a green thumb that made many jealous, loved genealogy, and most especially making memories with her grandchildren.
She is proceeded in death by her beloved grandparents Carlos and Eleanor Andrade, Antonio and Anna Reposa, and Michael and Anita Ramacciotti. Her mother Beatrice Ramacciotti (Andrade) and fathers Armando Ramacciotti and Manuel (Mary) Reposa. Mother and Father-in-law Busby and Sally Hodge, Brothers-in-law Larry Hodge and Donald Rau, Sr. Niece Patty Troublefield, and Nephew Donald Rau, Jr. Numerous Aunts and Uncles.
She is survived by her loving husband Dale Hodge, children Lisa Dawson (Todd). Lori Hodge, and Larry Hodge. Her grandchildren Corinne Dawson, Steven Dawson, and Isaiah Hodge. Sister Anna Reposa (Richard), brother Gerry Reposa (Karen), her Sister-in-law Jean Rau, and Niece Betty Lewis (Ron). She is also survived by her Aunt Betty Leija (Ike), Uncle Roy Ramacciotti (Kathy), and Uncle Dino Ramacciotti (Joyce). She is also survived by nieces, nephews, cousins, and friends who will miss her terribly.
Funeral will be held on Wednesday, February 23, 2022, 10:00am, at Fremont Chapel of the Roses, 1940 Peralta Blvd., Fremont, with a Graveside Mass to follow at Holy Seprulchre Cemetery, and a reception at the Castro Valley Moose Lodge.
Services
Fremont Chapel Of The Roses
1940 Peralta Blvd
Fremont, CA
94536
Get Directions »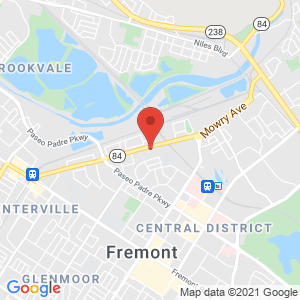 by Obituary Assistant
Photos & Video
Add New Photos & Video
Condolences