Richard A. Carlin
12/28/1953 - 10/22/2021
Obituary For Richard A. Carlin
Richard A. Carlin, 67, passed away peacefully in his sleep on October 22, 2021 from natural causes in his Fremont, California home. After being diagnosed with Leukemia in 2017, Rick fought fiercely but there was just no effective treatment for the extremely rare type of leukemia he contracted.
Richard Anthony Carlin, "Rick", was born in Detroit, Michigan on December 28, 1953 to Robert and Janina Carlin, the eldest of 6 siblings.
He attended St Raymond Catholic grade school, where he was President of the Boys' Choir and two-way football starter on the Blue Rays offensive and defensive lines. He attended De La Salle Collegiate High School in Detroit. Rick played on the De La Salle Pilots football team and was a two-year Letterman. He also had a Detroit News paper route. His customers liked him so much that when he gained admission to the United States Military Academy at West Point, they collected $150 to assist with his moving costs. The story made it to the front page of the newspapers. There is now a plaque honoring him on De La Salle's "Military Wall of Honor" in the student union room.
Rick was appointed to the United States Military Academy West Point by Congressman Lucian Nedzi in 1972. He started "Beast Barracks" in the summer of 1972 and found the Military Academy challenging both physically and mentally. He lost 20 lbs. in his first year. Typical of the determined young man he was, Rick was regularly on the dean's list and was competitive in boxing and martial arts.
Rick was named Company Commander (March, 1976) with less than 100 days until graduation. He graduated from West Point on June 2, 1976.
After graduation Rick was stationed in Fort Lewis in Tacoma, Washington. He attended Airborne school and Army Ranger school at Fort Benning during the winter of 1976/1977. That year Fort Benning experienced record cold temperatures making the several months long mountain and swamp intensive endurance training that much more difficult. Upon completion of the grueling course, Rick achieved the rank of Airborne Ranger Jump Master and he was promoted to Captain.
In July of 1989, Rick was assigned to Fort Ord, California where almost immediately he was deployed to "Operation Just Cause", the United States invasion of Panama to depose Manual Noriega. He was one of the first into the country and last to come home. He was always so proud to serve his country. When he came back to Fort Ord, he settled into his military and family duties.
In 1995 Rick was promoted to Lt. Colonel and assigned to be the commander of the ROTC recruits at the University of Nevada. He really enjoyed working with the students and earned his second Master's degree in Business Administration.
Rick retired from the Army in July 1997 after 21 years of serving his country through a lot of hard work, sacrifice and physical injuries. Through 1997-2006 he worked for various tech companies in Silicon Valley, which included Maxtor, Applied Materials and Brocade. He retired a second time in May 2006 because he decided that he needed more time with his family. He served his country bravely but felt his biggest accomplishments were in his favorite titles of husband, father, father-in-law, grandfather and uncle.
He was a voracious reader, almost exclusively non-fiction and military history, books of biographies and wars were his favorite. He was highly intelligent, extremely patient, generous and kind. Throughout his life he displayed his unique sense of humor, calm, and quiet confidence. He was a man of character who lived the values of the United States Military Academy, West Point.
May you rest in peace. We love you always and forever.
In lieu of flowers, donations may be made to The Society of Saint Vincent De Paul The Society of Saint Vincent De Paul
Service information is below. Burial will take place at Sacramento Valley National Cemetery in Dixon, CA.
Services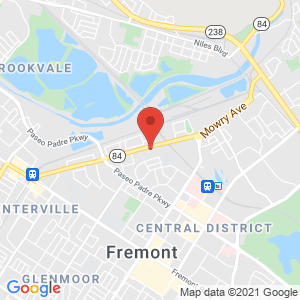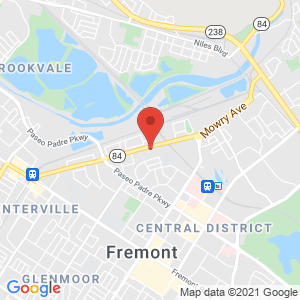 St. Joseph Catholic Church
43148 Mission Boulevard
Fremont, CA
94539
Get Directions »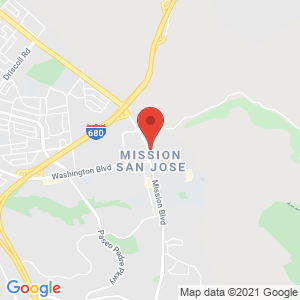 by Obituary Assistant
Photos & Video
Add New Photos & Video
Condolences